Sound
Systems
Wired or Wireless Surround Sound Systems
At EZ Audio-Video, we provide a larger than life experience for all cinema, entertainment, and premium sound enthusiasts with our state of the art sound systems and speakers. You will feel as if you are experiencing the action first hand. No home audience has ever experienced dialog so crisp or digital soundtracks so intricate and captivating. In order to have a high quality home audio visual system, there must be a strategic plan and pre-engineered design for the full sound experience to come together. Below are the main items needed to create a home audio visual system:
Pre-planned speaker locations to know how many speakers are needed and where to wire for the speakers

An understanding of the home design and where audio equipment should be hidden or shown

An understanding of how clear you want your audio system to sound
Wired or Wireless Surround Sound Systems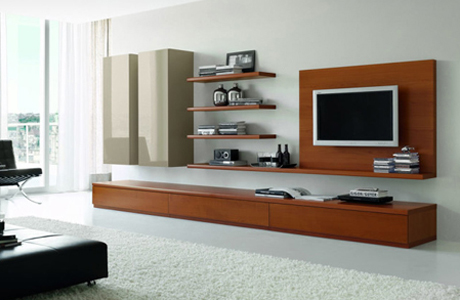 Expert Audio Installation
When comparing us to the competition, it's not the same. We focus on quality sound and integration for those who are willing to live a simplified lifestyle. Our audio video company has been around for over 20 years and has a passion for quality sound and integration. We not only carry award winning speaker lines, but our in-house installation team has the perfect combination of creativity, resources, expertise, and vision. Our vision intertwines audio and design with technology to create your dream theater or media room.You know you will be investing in an audio system that's custom to your needs when choosing us.
Crystal Clear Surround Sound Systems
Proper sound is key to a multi-purpose theater or media room. Your audio system should be able to handle a range of different audio activities including videos, movies, gaming systems, and music. Quality sound is a combination of the right speakers, power amplifiers, speaker positioning, and room acoustics. Our surround sound systems are designed to deliver this premium sound experience for any room in your home.
Quality In-Ceiling and In-Wall Speakers
Our speakers come in all different sizes and shapes that create the perfect balance for your space and preferences. We provide flush-mounted, in-wall and in-ceiling speakers, that will visually compliment your room. Options are available for completely invisible speakers as well. We know that you not only want your speakers to look great, but most importantly sound great.
Partnered With Top High End Audio Video Manufacturers
We are a proud dealer of many top manufacturers including, but not limited to Krell, Integra, Paradigm, Stewart, Sony, Sim2.
Paradigm

Paradigm has been creating handcrafted, premium sound for over 30 years, setting the standard for technological advancement in loudspeaker manufacturing. Their innovation and smart engineering of their new Prestige Series provide astounding performance at a competitive price. They are a favorite of consumers, being one of the best-reviewed speaker brands of all time. One of the latest product lines is Paradigm Shift, which includes a line of portable and home-studio based audio products. While their highest end products are Paradigm Reference. Some of Paradigm's other noteworthy products include Paradigm AMS and CS in-wall/in-ceiling speakers, Paradigm Monitor series, and the Paradigm Reference Millenia. They are constantly refining and developing their research and development.

Leon

Leon is acknowledged in the production not only for their award-winning sound but for their extraordinary customization. Each speaker is one of a kind and is tailored to your requirements. We recommend Leon because they go that extra step to match your exact dimension needed or handcraft a speaker to flawlessly incorporate with your décor. They have a great team of designers, engineers, and craftsmen that come together to produce excellent speakers!

Sonance

Sonance speakers are designed for home builders, architects, and interior designers because of their sleek appearance. Since the 1980s, Sonance has offered premium audio with your home designs in mind. Sonance offers an architectural in-ceiling speakers series that provides quality sound with an almost hidden appearance.

Krell

Provides high-end audio equipment that is well renowned for their outstanding music reproduction. We recommend their preamp, processors, and amps. Their high-quality engineering will fill your room with astonishing dynamics. Krell provides a sound that is lively and unconstrained, impersonating the sound of a live performance. Krell continues to evolve, providing unique technologies that produce best-in-class performance, impeccable manufacturing quality, and amazing value.

Integra

Authentic sound is what Integra is all about. These receivers are designed for sophisticated AV systems because they allow for dynamic speaker control throughout your home. Some of the receivers come with built-in voice control, multi-zone audio, 4K high definition support, and Dolby Atmos. Integra has app control, so you can easily control your audio/video system with your handheld device.

Marantz

Marantz delivers a breathtaking sound experience with their high end audio and video receivers. These receivers are equipped with Dolby Atmos surround sound which delivers the ultimate 3 dimensional home theater sound. Marantz has a history of delivering high quality sound, easy use, and dependence.