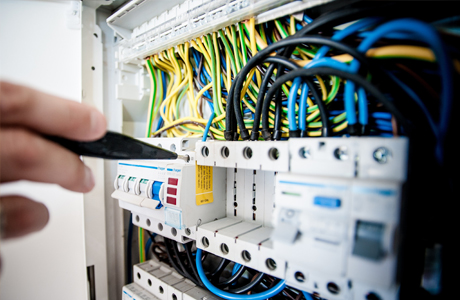 Structured
Wiring
Poor cabling = more downtime = more time wasted. And time is money. Don't get tangled up with downtime that comes from poor data and network wiring. Structured cabling ensures that your system runs as fast as it should, and that those who depend on it remain productive.
Full-Scale Network Cabling Solutions
You have needs, we have solutions. Whether its running demarcation points for your new ISP, adding network capabilities to your new building, running a site survey, or preparing the network infrastructure for a remote satellite office, All IT Supported has your back.
We offer data cabling and network wiring solutions that will meet your voice and data network requirements. Our nationwide team of 150 primary service engineers and field technicians will cater to all your structured cabling needs.
Simplify Your Data Cabling & Network Wiring
Bad cable design introduces many problems for your company's network engineering teams. 'Spaghetti cables' can make installations, maintenance and troubleshooting more costly, time-consuming, and difficult. Our team has years of experience with data cabling and network wiring installations. We provide structured cabling and data cabling services, as well as general network wiring services to companies in the Lakewood, CO area. A proper structured cabling installation can help streamline your IT troubleshooting and maintenance costs.
We Design, Install, and Maintain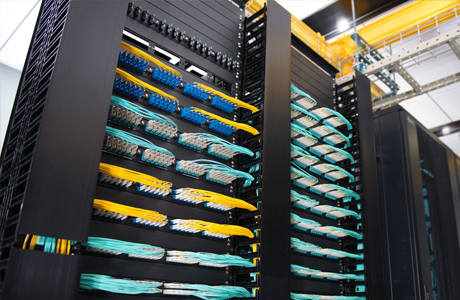 We will help you design and build a network infrastructure that is efficient, aesthetically clean, and meets your firm's requirements. We offer cabling solutions for your infrastructure.
Control your smart home lights and appliances from virtually anywhere. Smart plugs and smart switches give you the convenience and control to turn switches on and off remotely.
NETWORK CABLING SERVICES OFFERED
Cable installations

Quality cabling installations for your indoor fiber, copper, and phone cables.

Data Center construction

Sourcing, shipment, and installation of cable racks, data cabinets, patch panels, overhead trays, and raised flooring.

Outside plant installations

Aerial or buried installations of fiber or copper cables.

Network hardware installations

Installation of high-quality network hardware from Cisco, Dell, and Nortel.

Fiber Optic Cabling

Deployment of multi-mode or single-mode fiber optic cables for long-distance and high-performance data networking and telecommunications.

Coaxial Cabling

Installation of coaxial cables for broadband network deployments.

Cat 6 Cabling

Installation of Cat 6 cables that offer low crosstalk and signal-to-noise ratios, and support 10GBASE-T connections.