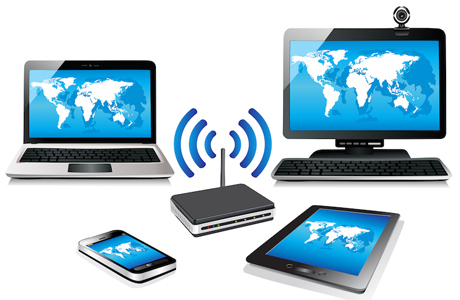 Wi-Fi
Networking
On site Wi-Fi is growing in popularity. It is a vital networking system that provides wireless access to the Internet and is used in VoIP systems, gaming, and RFID technology. It is most commonly used in areas where cabling cannot be economically installed, such as outdoors, historical buildings, and temporary locations. By eliminating the need to install cables, Wi-Fi networks are more cost efficient and less time consuming. Wi-Fi networks can cover entire cities and other large areas or be designated for specific "hotspots." Municipalities in the United States and Europe have started using hotspots to enhance efficiencies for local businesses and to attract tourism.
Optimized Wi-Fi network solutions
EZ Audio-Video recommends site surveys for Wi-Fi systems. These surveys can be done remotely, using detailed maps and aerial photography, but there is no substitute for visiting the site first-hand to observe possible obstructions and other design constraints. BearCom's System Solutions Group can design a Wi-Fi network that fits your current needs. In addition to the manufacturers' requirements, all equipment that passes through EZ Audio-Video will be tested and optimized before being shipped to you. If EZ Audio-Video is to complete the installation, the system must pass the acceptance test plans before the system is activated for use.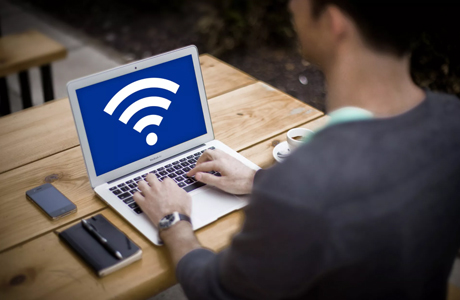 Boost Agility and Mobility
Wireless data networks have changed the face of business. But, setting-up and maintaining a stable and secure wireless data network that delivers reliable performance requires expertise. EZ Audio-Video designs and deploys robust Wi-Fi network services that adhere to security best practices and improve the overall flexibility of your IT infrastructure.

Our team of expert technicians will design and install a wireless data network environment based on your connectivity requirements, business goals and IT budget—from peer-to-peer networks suitable for limited users to full-infrastructure networks for many more users roaming over a broad area. Plus, we provide you with best practices for keeping your network secure and running smoothly.

Designing a cost-effective network that supports your growing needs isn't a simple task. We'll layout a network that balances your data requirements and growth expectations while keeping your budget firmly in mind. A well-designed network allows users to share data, as well as resources like bandwidth. EZ Audio-Video will create a solution that makes it easy to share information efficiently, as well as make the most of your network's capabilities.